A NOTE FROM THE SPA AT AESTIQUE,

Who would have thought we would be spending April at home, but we did. In this issue you will find some very helpful tips to stay healthy and have fun at home.
Check out the featured article and discover Five Steps to Developing Great Habits for Home.
And remember Mother's Day is on May 10th, check out the gift ideas we have for you to make mom feel super special this unusual Mother's Day.
Also, this month is melanoma awareness month. Prevention is key. See which sunscreen is worth your money and your protection.
See what is trending now for home activities.
Enjoy this issue and stay safe!
Not Sure What To Get Mom This
Mother's Day?
It's Not Your Typical Mother's Day Celebration!
Mother's Day is May 10th.
This year, more than ever, it will be vital to be super creative with your Mother's Day sentiments. Whether mom lives across the street or across the globe, now is the time to show her how much you care.
Did you miss the latest Spilling Secrets Webinar: Best Gift Guide for Mom?
Not too worry, you can watch it again by clicking here!
The most popular Gift Idea for Mom
Give her a
Are you protecting yourself?
May is Melanoma Awareness Month
Here are 5 safety tips to protect yourself

1. Wearing and reapplying Sunscreen with an SPF of 30+
2. Not burning or tanning intentionally – no tan is a safe tan
3. Seeking shade during peak times of the day
4. Wearing sun-protective clothing
5. Using extra caution near water, snow, and sand because the sun is reflected back up from the ground!
All ZO Skin health SPF products are 20% in the month of May
Are the sunscreens created equally?
No: you want to choose a sunscreen with the following ingredients:
Acrylates Copolymer, Alumina, Aqua/Water/Eau, Argania Spinosa Kernel Oil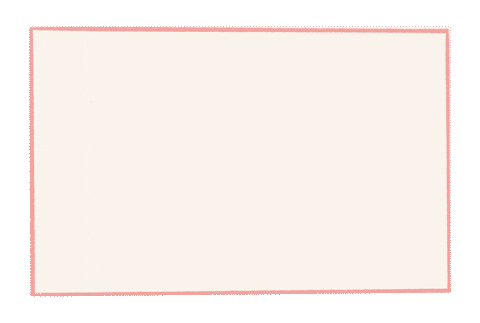 Have questions?
Reserve a Seasonal Consultation
Let a skincare expert help you determine if the products you are using are good products for you. Reserve a complimentary online skincare assessment now and find out!
As we are currently at home and practicing Social Distancing, we suddenly find ourselves with a new schedule, new habits, new work environment, access to kitchen very quickly and at any time. We are all of sudden forming new habits.
I don't know about you, but I know that I have become acutely aware of my habits, both good and bad. This awareness led me to writing this article so you and I can practice these five great and easy tips to developing great habits at home. These habits will help us stay healthy and look our best!
Schedules help us to thrive.
a. As you start to create your schedule, think about how you spend your time. Keep track of how you are spending your time; write it down.
b. Determine when you are most productive; use that time for work.
c. Pay attention to wasted time. Plan your schedule the night before.
a. Your skin is the largest organ we have. As we head into warmer weather it is important to change up our skincare routine and be sure to add a sunscreen. There are great sunscreens out there; our favorite is ZO SKIN HEALTH Sunscreen & Primer.
b. Remember that the proper SPF will help you to Stay Pretty Forever!
What's in your fridge? Choosing a healthy diet can be a challenge in the best of times. Make sure to choose the right foods:
a. consider dark leafy greens which are packed with nutrients;
b. be sure that 15%-35% of your daily calories come from protein (lean meats, legumes, tofu, nuts).
c. not all fat is bad! Try to avoid trans fats and saturated fats.
d. stock up on super foods like strawberries, blueberries, cranberries, salmon
e. drink plenty of water and avoid sugary drinks
If you are just starting out, go slow and be kind. Create an exercise routine.
a. Start with a 10-15 minute walk 3 times a week, add time to that each week
b. Find an online class (Yoga, HIIT, Zumba, Barre)
c. Stay consistent
In this time, you may be feeling disconnected. There are wonderful tools to help us connect virtually (Zoom, FaceTime, Facebook live, etc.). Make sure to connect with loved ones each week.

In order to make a behavior a habit you must embrace the process and commit to the process. It's easier to develop a new habit if you commit to small, incremental, and intentional improvements. If you don't take the time now to assess your current habits and plan for your new positive habits, you may end up regretting your actions.
Here an idea for you: Call your friends and ask them what new habits have they formed since they've been at home?
Coronavirus Lifestyle Fun Trends
It's been reported that places like Home Depot, Lowes and other gardening stores are running out of vegetable plants.
Many people are starting their own gardens. How about you? This site has eco-friendly grow kit. Choose the ones you want and start your own garden.
Also, this is nice gift to send someone you love like mom for Mother's Day!
Pittsburgh Location
5989 Centre Avenue Pittsburgh,
Pennsylvania 15206
Phone: (412) 345-0061
Email: [email protected]
Spa Hours
Sunday – Monday: Closed
Tuesday: 8:30am – 3:00pm
Wednesday: 8:30am – 8:00pm
Thursday: 9:00am – 5:30pm
Friday: 8:30am – 5:00pm
Saturday: 7:30am – 3:00pm
Greensburg Location
One Aesthetic Way
Greensburg, Pennsylvania 15601
Phone: (724) 832-8266
Email: [email protected].com
Spa Hours
Monday: 8am - 2pm
Tuesday & Wednesday: 8 am – 8 pm
Thursday: 8 am -7 pm
Friday: 8 am – 5 pm
Saturday: 8 am – 3 pm